THE FOUNDER'S DAY - Seventeen years of Excellence in Transforming Lives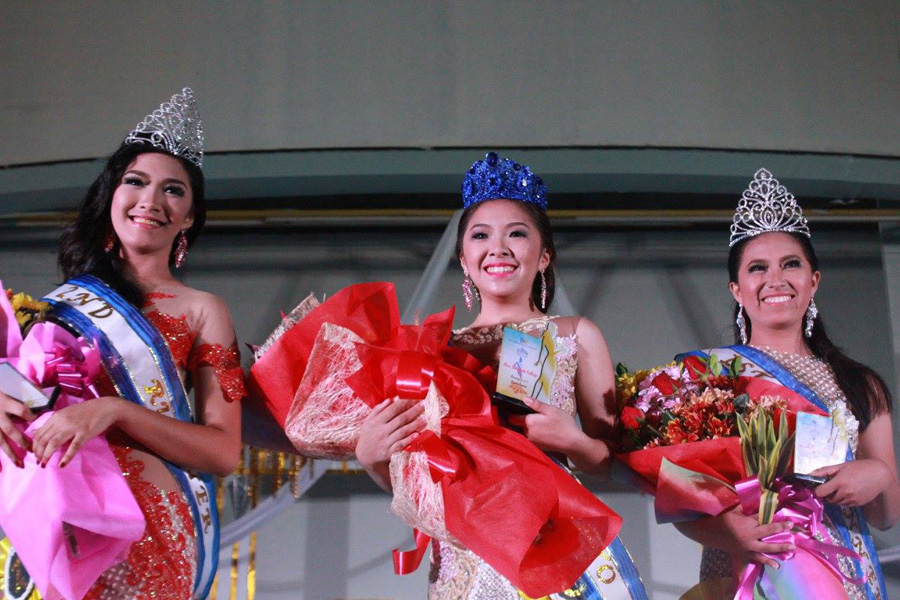 One major event in the celebration of the 17 years of operation Benedicto College was holding of the search of Miss BC Pageant. Grand coronation was in the evening of February 11, 2017, culminating the 3-day anniversary observance.
The holding of a meaningful beauty pageant is becoming a tradition of the college. It's been already four years since its initial episode. Without necessarily meaning to join the bandwagon mentality of beauty (and yes, brain, too) competition, the Miss BC pageant raison d'être is more profound culturally.
2nd runner up, Myrhannel Romanilos, Senior High Student

1st runner up Irene Resaba Himaya, IT student

Mr. Jaypee Zoilo, Miss BC 2016 Analie Español, 2017 Ms. BC Justine Kate M. Paquibot, College President Lilian B. Huan, School Director Ranulfo Visaya
Culturally, the Filipino's fascination with beauty competition can be traced to its relatively later history. Time was when no fiesta was ever celebrated without having a well-coveted honor of being reigned by a traditional "carnival queen". These practices are actually traces of our colonial past recognizing the colonizer's adherence to monarchial authority symbolized by the king and queen, sitting in far off mother Spain. This year's Ms. BC pageant is just continuing on, keeping the tradition alive, much like all other fiesta celebrations in Philippine towns and cities.
For the third successive times, the title and honor of Miss BC went to the candidate representing the High School department. Ms. BC 2017 is Miss Justine Kate M. Paquibot, 17, a Grade 11, General Academic Strand Senior High student. She beat 11 other candidates coming from the Junior High and the five college departments.
Benedicto College is grateful for the assistance given by Winston and Jaytee Atillier, Bob Lim Photography, Ken's Flower Shop, Leylam Shawarma, Zagu, and Hyperactive Lights in making the pageant possible.
Indeed, Benedicto College upholds "Beauty With A Purpose!" As John Keats said, 'a thing of beauty is a joy forever!"
---