Benedicto College: Realization of One's Dream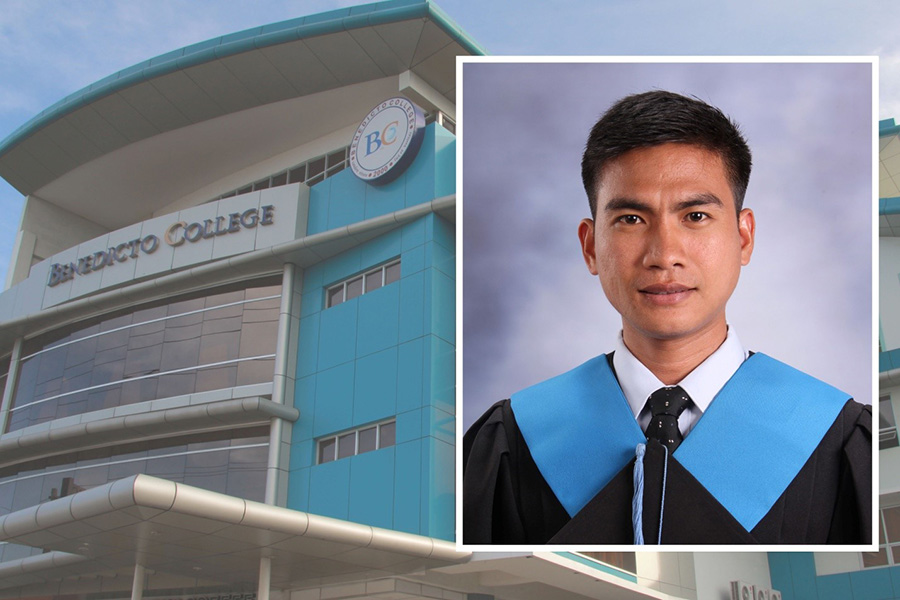 For someone who grew up in a broken family, life is too hard. However for Ryan Benaro, a graduating student chasing a Bachelor in Elementary Education degree, nothing is really hard with determination, perseverance and passion. He is the eight among nine siblings and the first to get a college degree. His journey towards this milestone was not easy as compared to others who, were born with a silver spoon in their mouths and their parents supporting them. With the burning desire to finish his studies, but no one to financially support him, Ryan worked as a caretaker in Tipolo National High School, the same school he finished his secondary education. An earning of P1, 000.00 a month was budgeted to meet his personal and school needs. Regardless of having to work and study at the same time, Ryan excelled and is both active in academic and non-academic undertakings which gave him opportunities to pursue a college degree. He is a scholar of ABS-CBN in partnership with Benedicto College and currently a finalist of the Coalition for Better Education's search for outstanding education graduates.
All these blessings and for yet to come, Ryan dedicates it to his mother who had always been there for him from the very beginning of his endeavors. "If she is not by my side, everything would be so tough for me." Ryan said. Truly, Ryan epitomizes the noble vision of Benedicto College. He is not just a student who dreams of becoming someone, but he is as well fascinated by the idea of inspiring and motivating others.
Truth be told, Benedicto College will continue its thrust in providing quality education to students like Ryan and those who have the potential but is yet to unleash it. With its state of the art facilities and amenities specially designed for students and the faculty, education is made extraordinary.
---